23-08-2018
Second shift
Location – FLARE
Agency – Simplex
Safety – Mr.Sunil
Work – No work due to fire incident ( 2.00 pm to 5.00 pm )
Work – pilling ( trestle area) , RCC congrete
Work man : 06 no's
Staff- 03 no's
Incident details : It was observed that Yesterday ( 22/08/2018 ) at 8.20 pm fire incident happened in flare area. One Rotary rig caught fire [ Make : IMT, Model : AF 130, Rig No: 06 ] due to some faults happened in engine area Incident area was barricaded properly by using tape.
Investigation:
Area – Flare area ( refinery 3 )
Time : 2.30 pm to 4.30 pm
Chola team – Dinesh , Aravind, Ezhil, Abdul.
Cpcl- Kamaraj , Mahendiran
Wittiness- Simplx
Safety – Sunil
Civil engineer- robin
Pilling engineer- theyagu
EIL- rockesh ( safety )
Rig – IMT AF 130 / no – 06
Rig operator-
Nikku Kumar / SIL 0710 ( day shift)
Sameer alldtha ( night shift )
Safety ( Simplx) – Sunil / day shift
Satheesh Kumar / night
Due to reason :
Occured incidents on shift change 8.30 pm time ,battery gets over heated and over loaded in rig ( on condition ) has been fired.
And also in between that time 6.30 pm to 7.20 pm that rig ( IMT AF 130/ rig no 6) was breakdown and the reason section hose damaged replaced by mechanic annup / SIL 0033 .
(After repairs nobody verify with inspection report before starting the work)
possibility : due to fireball getting fire ( by Simplx)
Location – FLARE
Agency – Tauman ( Sai Engineering )
Safety – Mr.Chandan & Mr.Manab
TBT – Height work safety
Work – No work in flare area
Reporting time – 12.30 pm
Leaving time – 09.00 pm
Question is closed for new answers.
Add a Comment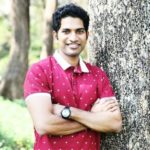 Hi Laxman,
Since i am not a witness to this incident neither have i investigated this at the actual site, i can only estimate the probable cause of the cause of incident being due to batteries.
Batteries have a particular temperature at which they should be stored as per manufacturer requirements. The area where these batteries are stored need to be periodically monitored for maintenance of temperature. It is highly advisable that battery rooms are equipped with smoke detectors and clean agent auto activated fire extinguishing system which activate immediately in case of a fire. Also please note that batteries emit Hydrogen fumes which can also be explosive if the level of Hydrogen in the battery room reaches its LEL.
Add a Comment