1. What is Colour Coding?
2. Suppose you go on site and crane lifting activity is about to start or in progress, so what will you check there?
3. If there is an emergency on site, what will be your actions or what will you do?
Add a Comment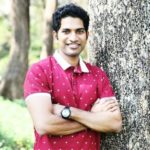 Colour coding is a system used to identify and differentiate things from each other. Let us understand the below example of helmet colour coding:
Safety Sign and Color Use
After determining your needs, work with your health and safety representative or committee to set standards for signs and colors to use throughout the workplace.
Ensure the signs and colors are used consistently. Research shows that companies that have implemented a uniform sign and color system to make hazards more visible and easy to identify have successfully lowered their injury frequency rates. Workers know that signs and colors mean the same thing even when they work in different departments or plant locations. It also enables employees to quickly locate first aid, fire fighting and other emergency equipment.
The signs and colors in your workplace should provide enough information for persons to protect their health and safety. Signs, especially those that indicate hazards, should:
attract a person's attention
clearly identify the nature of the hazard
specify the immediate action required
be posted in a place that provides enough time for a person to read the sign and act accordingly
be easily recognized and understood by all employees
reflect the needs of those who have visual limitations or who do not speak English
be sized or placed according to the importance of the message
Purpose of the Helmet Color Code
Apart from safety, there are other reasons too. If safety is the only thing, then all of us can wear the same color of a hard hat while working.
The reasons for different color codes are,
To identify a person and his responsibility
Situation 1 – Assume, you have faced some electrical issue on the first floor and like to inform the responsible person to shut down the power on that floor. If you can easily identify the person from far among a crowd, you can easily instruct him to shut down the power supply by action. It also avoids unnecessary delay in emergency situation
To avoid any accidents
Situation 2 – Assume, you are going to operate some heavy machine, for safety purpose you have to call out all the manpower out of that field. If you can spot any type of hard hats under your work swing, you could instruct them to go away and can avoid accidents.
In a situation where you have to ensure safe lifting operation, I suggest you check below link:
https://miningquiz.com/powerpoints/Rigging/saferigging.ppt
In case of an emergency you can do the following:
There is always the potential for emergencies to occur at your facility. To reduce your exposure to potential emergencies, your employer has to develop an emergency action plan. Emergency actions plans are developed to provide guidelines on what actions to take if an emergency should occur at your facility.
What is an emergency action plan?
There are minimum elements which should be included in an emergency action plan. These elements include:
1. Evacuation procedures and exit route assignments. Your employer will also point out the location of internal shelter areas, and exterior safe areas for evacuation (assembly point).
2. Procedures to be followed by employees who remain to operate critical plant operations before they evacuate. Some critical plant operations include gas, electrical, power, and water. Chemical manufacturing processes could also be included.
3. Headcount procedures to account for you and your coworkers after emergency evacuation has been completed.
4. Rescue and medical duties for those employees who are to perform them.
5. Procedures for reporting fires and other emergencies.
6. Names or regular job titles of persons or departments who can be contacted for further information or an explanation of duties under the plan.
Additional information Your employer will also explain:
• How to report fires, hazardous chemical spills, and other emergencies.
• Procedures for sounding emergency alarms on-site.
• Who to notify in the event of an emergency.
• What phones to use and numbers to call.
• Location and use of emergency fire alarms.
• Critical plant operations and those responsible for their operation/shut down.
• Accounting for all employees after emergency evacuation.
• Personnel designated to perform rescue and medical duties.
• Alarm system.
• Recognition of different alarms, such as audio and visual.
• Who is to be contacted for more information on the emergency action plan.
• Where a written copy of the plan can be obtained.
Add a Comment