Why Co2 Extinguisher should not be used in case of cyanide fires? Explain briefly.
Add a Comment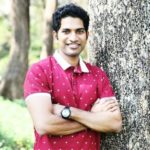 Fires involving cyanide
Cyanide salts or solutions are not combustible, but may generate highly toxic, flammable, corrosive and explosive hydrogen cyanide gas if in contact with water, carbon dioxide fire extinguishers, or some foam fire extinguishers if these contain acidic agents. If a fire occurs in the vicinity of cyanide:
 Evacuate the area immediately and call emergency services.
 Use air supplied breathing apparatus and full body protective clothing to rescue anyone overcome by poisonous gases or trapped by the fire.
 Fire-fighters must wear breathing apparatus and full body protective clothing.
 Use an extinguishing agent suited to the surrounding fire, however avoid incompatible extinguishing agents (water, carbon dioxide) coming into contact with cyanide.
Remember – cyanides can react with water or acids to produce the highly poisonous and flammable cyanide gas which presents a very high risk of explosion.
Add a Comment