Hi sir,
my company need to tie-up with one hospital. I was never did this job. In this site we don't have admin manager. So I need to comply this. Plz give me suggestions to how I can do this.
1) sample tie up letter will helpful to me
2) what should be mentioned in the letter
Regards
Venkatesh
9290475767
Add a Comment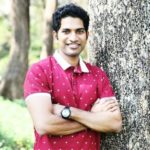 Hi Venkatesh,
Sorry for late reply.
For you to do a hospital tie up you will have to sign a MOU with the hospital. I suggest the easiest way will be directly approaching the hospital and informing them about your interest. Hospitals usually have tie up with many companies and they will easily be able to provide you with a draft letter of their own.
Add a Comment
You are viewing 1 out of 1 answers, click here to view all answers.