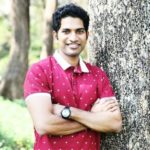 Hi Laxman,
Below are the requirements you need to consider before starting the Hot Work:
 Ensure all personnel have undergone training.
 Ensure to comply with Safety requirements of electrical and mechanical safety of equipment for Welding and Cutting, Use of Abrasive Wheels and Disc Equipment ), Portable Battery and Electrically Operated Tools & Equipment's .
 Ensure all personnel have completed hot works safety awareness training by Contractor.
 Ensure all equipment/ tools are checked by a competent Foremen or Supervisor.
 Ensure gas cylinders should are transported and stored as per safety regulations and guidelines.
 Ensure all equipment's to be used in association with gas cylinders is properly inspected and in operational condition and fit for purpose.
 Keep the fire extinguishers and/or fire hoses in ready condition as required at hot work location as applicable.
 Ensure that the worksite is free from flammable / toxic vapor or liquid.
 Keep trained fire watcher as standby in restricted areas as required
 Conduct TBT and ensure that PPE appropriate to the work is correctly identified & used.
 For early morning works/ night works, ensure sufficient lighting arrangements/ lighting towers are in place at the work areas as applicable
 Ensure Emergency numbers are informed in TBT at least once per week
 Ensure proper communication means available.
 Ensure tools and equipment's are free of defects, inspected by a competent person prior to each use and that the periodic inspection color code is identifiable on the item.
 Ensure all electrical power source are properly earthed as required.
 Remove all flammable and combustible materials in the area and safety barricade the area as appropriate.
 Wear appropriate PPE for Welding / Grinding i.e. face shield, welders hood, Welding / Grinding aprons, leg covering spats and gloves and fire resistant coveralls. Shoulder covers are needed for overhead works if any.
 Never change welding electrodes/ never use grinding machine with bare hands or wet gloves.
 Ensure all welding and electrical cables are free of defects and damage, insulation damage due to 'hot spatter", oil/ grease and ensure they are of standard make.
 Keep the power supply cable secured and Cable management implemented.
 The power to the machines should be disconnected before making any repair/ maintenance.
 Do not weld / grind on wet ground conditions unless proper safety precautionary measures are taken.
 Use double insulated portable grinders as required.
 Ensure grinding disc/ cutting disc fitted to the grinding machine is of correct RPM and size/type
 Provide welding / grinding habitats or suitable safety precautionary measures with standard fire blankets to hot work location to prevent sparks in open area.
 Ensure dead man switch of the grinding machine is functional.
 Do not perform gas cutting operations if cylinders and fittings are having any defect.
 Cylinder cages with cylinders should be unloaded by using proper lifting tools & tackles.
 Do not lift cylinders by the neck under any circumstances.
 Do not leave gas cylinders unattended at any time.
 Ensure hoses connections for gas cutting are fitted with flash back arresters and color coded.
 Ensure all gas cylinders are placed in trolleys and secured on upright position.
 Properly secure hoses connections and cutting torch by hose clamps/ crimping methods as required.
 Ensure availability of firefighting equipment's (Fire extinguisher) as required.
 Ensure the working area is gas free and free of combustibles.
Add a Comment