1. Responsibilities of safety officer?
2. Purpose of hazard identification?
3. What Is IDLH?
4. What is walk through and what you will check in walk through?
Add a Comment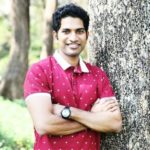 Hi Laxman,
Please ask each question separately next time.
The Hazard Identification (HAZID) review is a methodology to identify hazards in order to plan for, avoid, or mitigate their potential impact. Hazard identification is an important step in risk assessment and risk management. The HAZID method is suitable for all types of industries and can be applied to almost any system.
IDLH
IDLH means immediately dangerous to life and health. The hazard, such as a toxic gas, poses an immediate threat to health or life, would cause irreversible adverse health affects, or would interfere with your ability to escape a confined space unaided, as exposure to airborne contaminants that is "likely to cause death or immediate or delayed permanent adverse health effects or prevent escape from such an environment."
Walk-Through – While safety audits are not designed to be comprehensive physical wall-to-wall facility inspections, a general walk-though of work areas can provide additional insight into the effectiveness of safety programs. Auditors should take written notes of unsafe conditions and unsafe acts observed during the walk-through.
Add a Comment