What is frequency, consequences and changing risk with example 
Add a Comment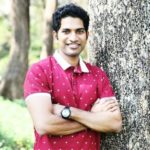 Hi Laxman,
In Safety Frequency defines probability of an event happening for e.g. If a person (A) is handling a chemical 4 times a day and another person (B) is handling the same chemical 2 times a day then the frequency of person B is less than frequency of person A. There is less exposure to the person B provided the chemical is of same concentration and same quantity with same PPE, Engineering, administrative controls used.
Consequence is outcome of an event. e.g. if a person falls from a height of 10 Mts consequence could be death or major injury. Incase of a person falls from a height of 2 Mt consequence can be less serious like fracture, cramo etc.
Changing risk – Need more clarity on this to answer. Please elaborate.
Add a Comment