The Electricity monster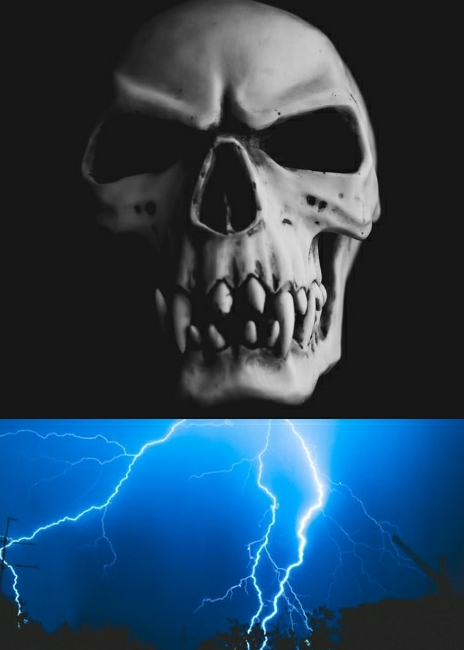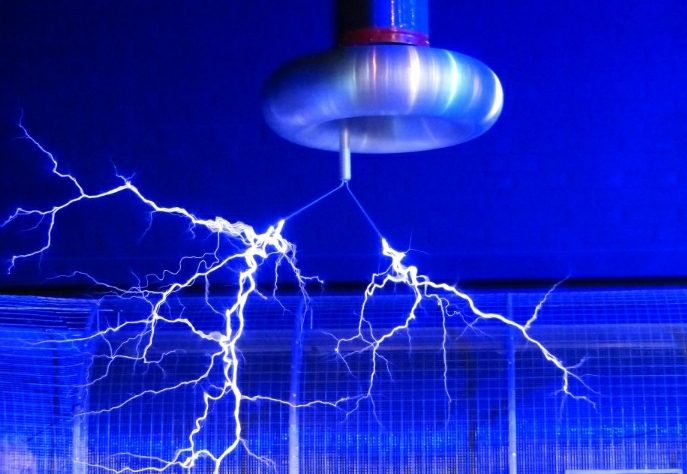 We all use electricity. We definitely understand what it is. The main use of electricity is Heat, Light and Mechanical Work including creation of sound wave. Each one of them has an effect on human beings. Again, effects vary with the type of electrical current. In the electrical system, we come across various types of hazards. These hazards can result in loss or damage of equipment, environment, human & animal lives. These hazards can be due to faulty equipment, poor quality of the power supply and mishandling or malfunctioning of machines or gadgets. Electricity itself has in-built hazards. It is often said "Electricity is a very good slave but a very bad master". We must, therefore, use electricity under strict vigil and full autocracy as if it is our slave and prevent it to from becoming our master. I am sure that all of you would love to control electricity rather than to see it controlling you. However, you need to be "always alert to avert an accident".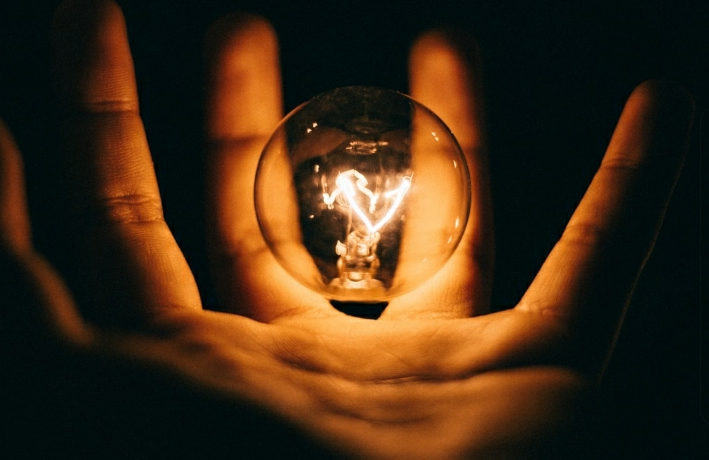 If I talk anything about electricity or any purely electrical topic, it may become a heavy technical subject matter to many of the readers. I often encounter people saying learning through technical matter is difficult. It needs special kind of mindset along with patience, passion and practice. I even heard one technocrat saying that it is only the subject matter of the intellectuals. Often, we face lots of hue & cry from the Indian industries as the present-day-engineers lack in the fundamentals. I am always an advocator of easy learning. I believe even learning technical matters is not difficult if the method of learning is altered. One needn't be a genius to learn technical matters. Only, passion and practice are required to learn any skill and excel in it and the same is applicable in electrical discipline too. The engineering college merely provided me a degree to work. The true knowledge, I got while working in the shop floor and in the field with workmen and contractors. The fundamentals and the practical electrical engineering I learnt from those persons who have never gone through the formal engineering education. I tried my best to replicate my learning through this book. Balu Shirke used to call electricity as Invisible Monster.
Yes, a monster, who can remain undetected if you are not trained. Four out of our pancha-indriya (Five Sense Organs) – eye (vision), nose (smell), ear (hearing) & tongue (taste) cannot detect it. We cannot even feel its presence by touch as its result is dangerous. We need to find its presence only through indirect means. Balu Shirke was the first person to teach me the right-use of these Pancha-indriyas (famous five sense organs) to detect this invisible monster. Balu often used to say this invisible monster has an ever-hungry visible monster friend called FIRE. If you allow this invisible monster to become your master, it will soon call out his visible monster friend and both of them will create havoc engulfing your life, property, environment, fortune everything. Frankly speaking, the first taste of the subject, I got from this semi-literate man named Balu Shirke. For me, talking about Balu, is much more than just nostalgic and creative recollection. It has always been reminiscing back creative learning method and moulding into today's circumstances. From our very first encounter, for me, he remained a figure of an energetic trainer to me. In fact, whatever little knowledge I have, a chunk of it, I owe him. He taught me the basics in the simplest possible form. What I did is just a little touch up to take it to the next level. In this book, I have tried to jot down a few of our interactions, which is about recognizing the Monster in – The Balu Shirke way. I shall not claim that everything has been well chronicled and it may also not have proper parlance but I guarantee that it is full of thoughts which I have further supplemented with my own learning. As a result, it would not only help the readers to understand this invisible monster in a better way but also it would help them to take a deep dive into the subject. Balu Shirke – very common, generic and a typical Maharashtrian name! You may be wondering who he is. I remember him daily. More so, whenever I am in a peace of mind to introspect and re-establish old memories afresh, it indeed makes me amazed. Whenever any incident happens that resembles the past, it reminds me of his guidance, his way of explanation, his reprimands, his shouting, hours-long chitchatting and many more significant as well as trifle things which happened during my association with him. Often, I scroll through my old scribblings, written in those days. Why is he so special? Let me reveal my story to unveil him. I wished to give a larger-than-life response to his remembrance by writing a thousand-page book but time hung so heavy on me that I had to limit myself. During my busy schedule, I couldn't find any suitable piece of period when I could sit with pen & paper (or may be with key-board of laptop); hence settled between something between mini and midi. I will start from my first day of my first job; whatever bits & pieces I remember. Although Balu is not someone to forget easily yet I am only human. If I miss out some things in this release, I will surely furnish you with the details in the next release – the more updated one. My weakness, I love to dream. I even love to wingback into the past to ponder over the tiny incidents of my un-cherished memories.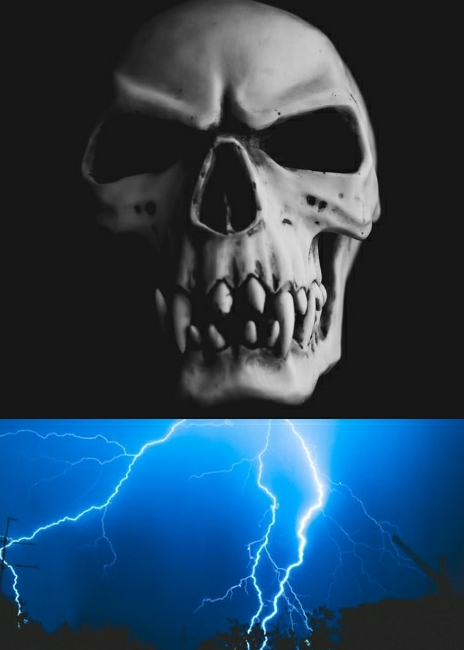 This imagination always lives and works incognito within me ensuring that I ponder sharply and preserve my creativity. My imagination spiced with sweet memories often vulcanizes snatching my leisure, making me doodle. My scribbled notes gradually have given birth to many fictitious characters, who often come in the foreground of my thoughts and start living with me. This book is the album with their portraits as they appeared to me. For the central concept of the book, I owe to many of my friends, some forgotten and some lost forever in the labyrinth of life, whose told & untold stories were the real seed of my imagination. The characters like Balu Shirke, Raju Chikne, Ashok Wankhede, Dhurandhar Bhatawarekar etc. appeared so common that, at times, while weaving the story, I have often felt them to be genuine. None of them characterize a single person but represents a peer group in one entity. For quite some time, I was working on this line. I had discussed the issues with various electrical and safety experts. Finally, the technical knowledge and imagination got a perfect blend and a hardcore technical topic has come out in form of storytelling. This book is the result of this blend and technical subject matter.
This article is authored by Mr. Indranil Ghosh ; A Consultant, Author, Trainer for Business Excellence, Safety, Sustainability, Power, Energy, ISO 9001, 14001, 45001, 50001
Learn more about him here: https://in.linkedin.com/in/indranil-ghosh-97642013
You can buy his indigenous book to understand the concepts of Electrical Safety from the below link:
What others say about the book?
Sudhir Karkhanis (Former Tata Power, L&T, MERC)

"Electricity" is a difficult topic to understand. Electrical energy in its raw form is truly a wild monster that cannot be tamed easily and needs to be managed with utmost caution. This is perhaps the reason that the books on this topic written for "dummies" are not of much help to an absolute lay person. This fact makes the efforts of Mr Ghosh more laudable. Mr Ghosh in his book, "Managing the invisible monster", has addressed an important aspect in taming this monster, viz safety. Story telling is the best way to attract attention and Mr Ghosh has successfully utilised the semi- fictitious characters in an industrial environment to reveal the secrets of taming the monster. However, wherever it is called for, Mr Ghosh has cleverly come out from the shadows of his teachers to go deeper in the subject with facts and figures. No one can write a book on a scientific topic without understanding it well. Mr Ghosh has shown his complete understanding of the topic when in Chapter 7 he flatly declares that, "…the prime job of an electrical maintenance engineer is to take care of the electrical insulation". Rightly Mr Ghosh has dedicated the largest space of 24 pages for the most important topic "Earthing, Grounding…". which is an important aspect of taming the monster. Storytelling, however, has its limitations, especially when theoretical, practical as well as regulatory details pertaining to safety aspects of electricity are to be dealt with in a scientific manner ; and here Mr Ghosh has rightly brought the student of these topics out of the story book environment so that he may properly assimilate the knowledge so nicely elaborated therein. Mr Ghosh deserves to be congratulated for handling such an important topic in a comprehensive manner.
Ashok P Wankhede – Ex AVP Tata Power, Commissioning Consultant – Samsung C&T, Saudi Arabia/Korea

The title of the book is about something which cannot be seen but can be experienced as a great useful commodity or as a force that can destroy. One such topic is Electricity and more precisely the safety aspect to it. It is generally difficult to feel & explain about its existence as it cannot be seen but can be experienced as a dangerous beast if not handled properly.

In this context, Mr. Indranil Ghosh took upon himself this Challenge and came out with a superb idea of making 'Electricity and its aspects' easy to understand through narration of a story in his book "Managing the Invisible Monster".

I have known him for a number of years as an effective trainer of Electrical Safety in India and abroad and now he is making his concepts known through this interesting book. I have no doubt that readers will love to read and assimilate its essence. Earlier he had published books on management in several languages and they were liked by readers. I hope the readers will find this one valuable too. I wish the readers a happy reading.
Shivaji Mande, Site Electrical Engineer, Nouryon, Mahad, Maharashtra

"Great Book! Explained the characteristic of electricity in form of story. I think it's a first book in India of such type."
Anoma Basu, Electrical Engineer

Though this is a story of an electrical professional, this is a great book for anyone who wishes to understand the workings of electricity and its perils, as the book uses minimum jargons. This book can also prove to be a great accompaniment to a professional working in electrical department of industries