Electrical safety Quiz 1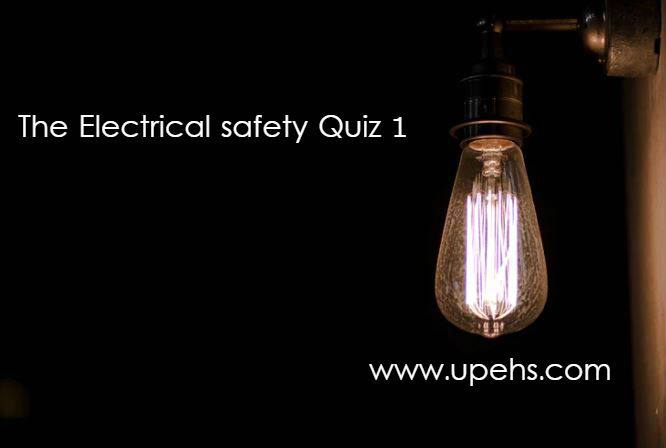 Electricity can kill or severely injure people and cause damage to property. However, you can take simple precautions when working with or near electricity and electrical equipment to significantly reduce the risk of injury to you, your workers and others around you. 
We bring to you a quiz which will help you to refresh your memory with respect to electrical safety at workplace.
Answer the Quiz and don't forget to share if you like it!!
Electrical safety Quiz

The Electrical Safety Quiz

This safety Quiz is made for members of Upehs.com Whatsapp Group. Only members who complete the quiz will be able to continue interacting in the group. The quiz has been made to ensure only active members are part of the Whatsapp group.

This quiz has been made simple enough so that an Safety Professional can easily answer the same. On successful completion of the Quiz with passing score, You will receive a link to join the Active Whatsapp Group of Upehs.com. You are further required to continue being an active member of the group even after gaining access to the new group.