Understanding workplace Hazards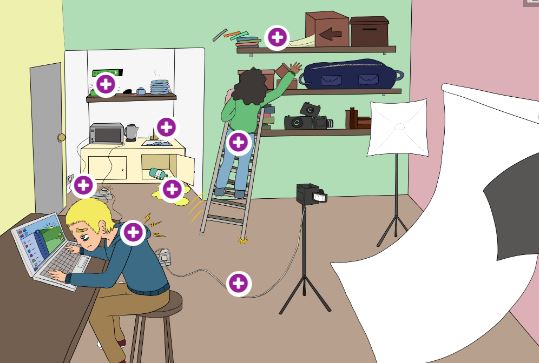 When at workplace, we often get very much engaged in the things which we usually do; forgetting to look at the things around us.  These things can pose a serious threat to ones safety if they are overlooked.
Presence of mind will help you to identify the workplace hazard that are usually around you.
Below is an interactive image which will serve the purpose of understanding some common workplace hazards. Click on each + sign on the image and know the hazards/ risks better.
If you are an educational institute, please contact me to get an ad free page for use. No strings attached. Get your students to understand the art of observing rather than just seeing. This will help them to make better decisions in a working/ industrial environment so that they can fix the problem immediately on observing similar conditions. You can view my LinkedIn Profile Here
interactive safety quiz safety games safety quiz safety week spot the hazard workplace hazards workplace safety workplace safety quiz